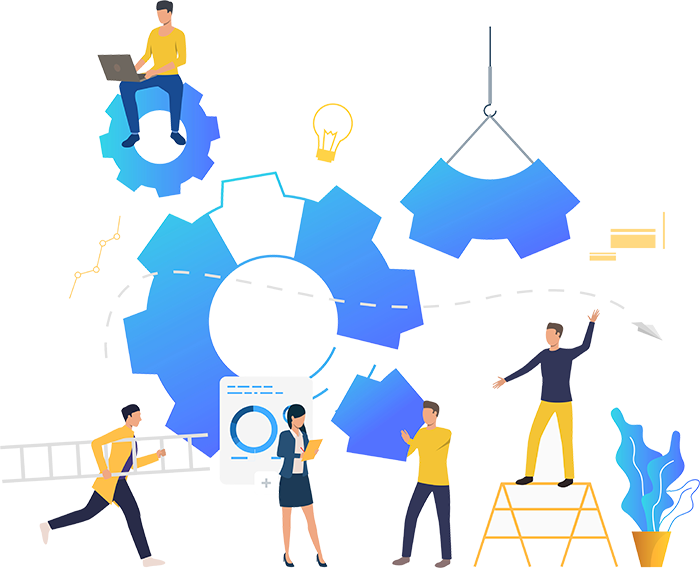 Random Ranker is a world-leading services marketplace with over 5m customers in all around the world.
It's just the beginning
We are passionate about helping people find what they need and helping the businesses that provide these services succeed.
We are driving a shift towards a demand-based, digital economy for service businesses, helping them find new customers and manage their customers better.
We're a Leader in Tech-enabled Digital Marketing Solutions
Random Ranker is a tech-enabled digital marketing solutions provider, and we create custom strategies for each of our clients based on their needs and goals.
Our team is made up of award-winning marketers, designers, and developers, and we know what it takes to get real results online. We also keep the focus on the metrics that mean the most, like leads and revenue generated. We know that hitting these goals is what moves businesses forward, and we believe that our clients' success is the best measure of our own performance.
Through our years of experience, we've also learned that while each channel has its own set of advantages, they all work best when strategically paired with other channels. That's why we offer full-service strategies to each of our clients and use a combination of digital channels to increase visibility, conversions, and revenue.
As a result, we've driven over $3 billion in sales and over 5 million leads for our clients. We've also built the most connected media team in the industry, with over 10 in-house influencers dedicated to building relationships and earning publication on prominent websites.
Our team has also worked to develop proprietary tools that help us more effectively track and report our results, and as a result, we now have the #1 ROI tracking platform in the industry..
The web is our passion, and we're passionate about helping businesses reach their goals. So when you choose Random Ranker as your digital marketing agency, you won't get a cookie-cutter strategy — you'll get a custom plan that fits your company, your needs, and your goals.
Our work in the Community
We are passionate about our work, our team and small businesses. We are proud to support 1000's of small businesses get started and off the ground.
We are actively growing our team
We work hard and we work together, with a range of benefits from free healthcare, free food, company funded events, a relaxed, modern working environment and a culture of innovation and inclusiveness.