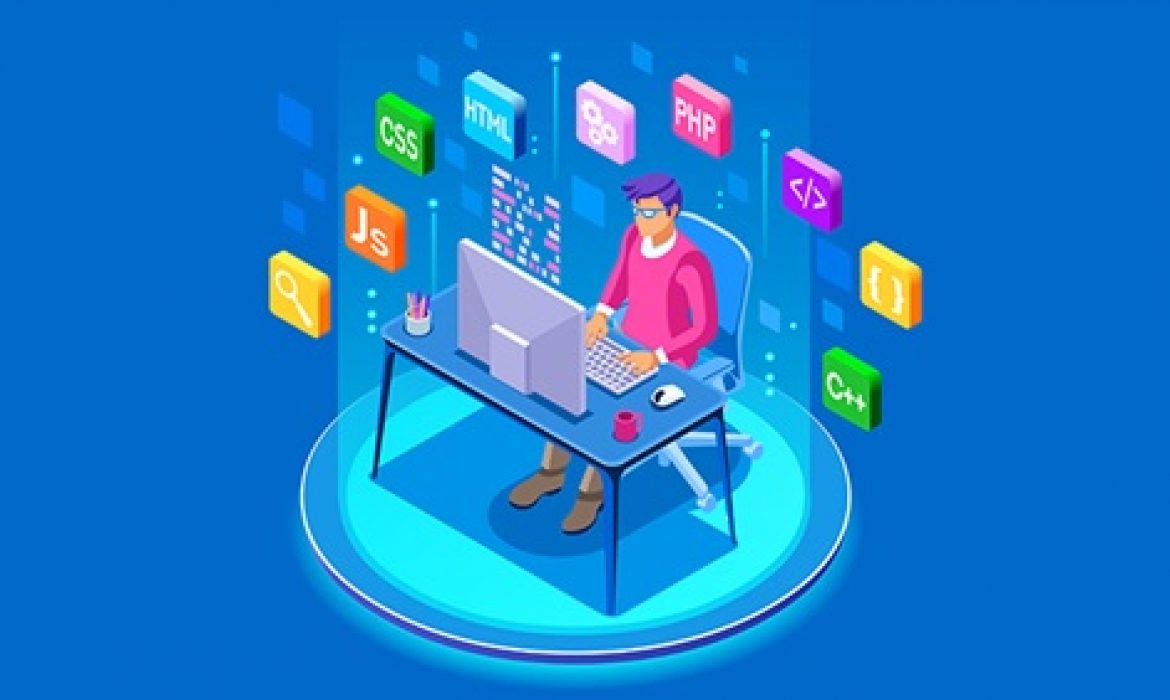 Whether you're a freelancer or small business owner or you simply want a space to house your professional achievements, it's smart to invest in a website that helps you expand your audience, convert leads and establish a credible online presence.
How to Make a Website: A Step-by-Step Guide to Get You Going
Your website is the most effective sales and marketing tool in your arsenal. In just five easy(ish) steps, you can create a beautiful personal or business website that engages visitors and excites them to work with you. Here's how to get started.
1. Pick a Domain Name
A domain is the unique name of your website.
You can choose any name you want, but it's best to have one that matches your business or professional name. Not only does this keep your branding consistent, but it can also significantly impact how you appear in search engine results. A good domain name may help you place higher in rankings, which can increase the number of people who click to access your site.
As you're brainstorming domain names, heed these helpful tips:
Include keywords relevant to your business to boost your visibility in search engines.
Ensure it's easy to spell.
If you have trouble brainstorming, use a domain name generator as a jumping off point.
Keep your domain short to make it easier for visitors to remember.
Avoid abbreviations, acronyms, hyphens and numbers.
Aim to use traditional top-level domains, or TLDs, such as .com or .net or one that best relates to you or your business.
Make sure no one else is already using it. While you can purchase a domain from someone else, this can get expensive. You may be better off picking another name or using a different top-level domain, like .net, instead.
2. Register Your Domain and Pick Your Design and Hosting Providers
Once you've settled on a domain name, you'll need to register it with a domain registrar. You can do this using a website like Domain.com or Network Solutions. Keep in mind that these providers simply register ownership of the domain for you, which may cost between $10 and $20 per year, depending on your TLD.
You'll still need to find another provider to host the URL where you will build your website and potentially use another program to design it. To simplify things, you may choose to register your domain at a provider that offers registration, hosting and design capabilities.
If you don't have much, or any, coding experience, you may want an all-in-one option like WordPress, Squarespace or Wix.
If you choose to use separate companies to manage your web hosting and designing, look for a hosting service that offers perks such as tech support, a free domain name or Secure Sockets Layer (SSL) certificate.
You should highly weigh the SSL certificate as it's a global standard security technology that enables a secure connection and protects your and your visitors' data and sensitive information. Simply put, this security measure adds the S in HTTPS at the front of a website's URL. Search engines and visitors look favorably upon it.
These features are more common with all-in-one providers, but there's no guarantee, so be sure the one you choose offers them before you purchase a plan.
Popular web hosts with and without built-in design integrations are Bluehost, DreamHost, GoDaddy and InMotion.
If your web host doesn't provide any integration features, some third-party design programs you might consider are Canva and Adobe Creative Cloud applications. You can create designs on these platforms and embed them onto your website pages.
3. Add Useful Pages and Engaging Content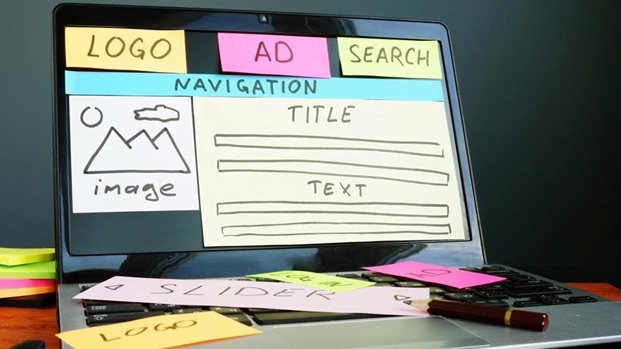 You have many options when it comes to how you organize your content about your business and its services.
That said, strive to include these important pages on your website:
A striking homepage.The central hub of your business website should captivate people and tell them exactly what you do and whom you serve. Incorporate eye-catching graphics, readable fonts, concise and clear descriptions and enticing calls-to-action.
An enlightening 'About Us' page.Share the origin story of your business. Highlight your achievements, mission and values. You can also introduce any team members to foster deeper connections with customers.
Booking or shop page.Drive more revenue and integrate a third-party online scheduling platform or an e-commerce platform, such as HoneyBook or WooCommerce.
An accessible contact page.Include social media accounts, emails, phone numbers, addresses and a contact form to make it easier for people to reach you. If it fits your business, add your operating hours, too.
Memorable content.Sharing compelling content establishes you as an expert in your industry and helps grow a loyal community for your business. This might include blogs, videos, podcast episodes, case studies and more. As a bonus, this content may help boost your ranking in search results and increase site visitors.
A robust FAQ page.Giving answers to common questions not only helps build more trust with your brand, but it may also reduce the number of calls and support tickets you receive.
Testimonials and press coverage.Boost your credibility by sharing your successes. Create a page that shares positive reviews about your services and include any mention of your business in notable media outlets.
Search engine optimization, or SEO, is the practice of refining your business website so your pages rank higher in search engine results pages (SERPs), most notably Google. It's what helps people find you.
As you build your website, keep these basic SEO practices in mind to increase your visibility and drive more traffic:
Use relevant phrases, called keywords, throughout your posts and pages. Don't use keywords just for the sake of them, though. Make sure your choices are intentional. Overuse may negatively impact your ranking.
Consistently publish valuable content for your customers or readers.
Perform routine content audits or cleanups to see what you can consolidate or refresh.
Keep your website's loading speed as low as possible by optimizing images or enabling browser caching. These tweaks can help your webpage rank higher in search engine results. You can measure your page speed on GTmetrix. (Learn more about the importance of webpage loading speed.)
Ensure your design and content work properly on computers, mobile phones and tablets. Do not underestimate your website's performance on mobile devices. Up to half of web traffic now comes from smartphones.
It's great to have a beautifully designed business website, but search engines want to see more than that to establish your authority when they index it in their search results.
As you optimize your site for search, make sure you're keeping your visitors in mind. You'll want to choose easy navigation systems and build pages that enable fast load times. To accommodate a range of user abilities, follow Section 508 guidelines to make your site as accessible as possible.
5. Review Your Site Before You Hit 'Publish'
Before you unleash your website into the real world, you'll need to test it to make sure it works properly.
Among other things, make sure you:
Read through your content to ensure everything is accurate and error-free.
Check for any broken links.
Remove any filler content from your website theme or template.
Test your website across browsers like Google Chrome, Mozilla Firefox, Safari and more.
Connect your website to Google Analyticsto monitor its performance.
Once you're ready, hit publish. To help drive traffic to your newly minted website, share it with friends, market it with clients and include it on your LinkedIn, Twitter, Instagram, Facebook and other social media profiles.
Keep Your Site Up to Date
You aren't done with your site the minute you hit publish. To remain high in search rankings and improve your visitors' experience, you'll need to consistently maintain your website. Consider adding the following to your webmaster to-do list:
Use webmaster and analytics tools, such as Google Analytics, to monitor how people use your site. Some website engagement metrics to track include bounce rates, click-through rates and average session duration.
Regularly update your website with blog posts, products and promotional offers.
Perform monthly reviews to ensure all aspects of your website, including internal and external links, pages and plug-ins, are working as intended.
Update your "About Us" page with new team members or achievements.
As time goes on, you may want to foster relationships with other business sites to establish credibility and improve your SEO. When other important websites link to your website, search engines see your site as more credible and worthy of being ranked higher in the results.